Data Categorization & Enrichment
Unlock the true potential of raw information by processing it into an exhaustive customer profile.

Solution
Data enrichment is the fuel that powers intelligent financial decision-making. By enhancing raw data, we empower institutions to uncover hidden patterns, verify given information, gain a deeper understanding of their customers, and drive strategic actions that lead to impactful outcomes.
Enhance your own data from internal databases or third-party sources through seamless API integration
Trustworthy standarized data, free of errors and inconsistencies
High-precision categorization across more than 78 categories and subcategories
For who
Enhance your service portfolio and digital experience by interpreting and leveraging a more profound and comprehensive view of your customers.

Go for:

Streamlined loan underwriting processes and reduced default rates
Hyper-personalized offerings and segmentations
Enhanced and comprehensive financial advice
Delight your customers with an exceptionally customized experience, demonstrating your unwavering commitment to their financial well-being.

Go for:

Microsegmentation of customer profiles
Reinforced and more accurate credit assessments
Enhanced offers and rewards
How it works
1. Seamless Data Integration
The ability to effortlessly extract and integrate data from multiple sources, including internal databases, external APIs, or both, is crucial.
Why Finerio
Our market-proven product and technology drastically reduce the learning curve, allowing you to integrate seamlessly and immediately with greater accuracy.
Furthermore, our expert guidance and technical know-how expedite implementation, while continuous feedback from active users ensures a stable enrichment system with constant feedback.
Pilot our solution instantly and risk free.
Bank-level security protocols for utmost compliance.
Best historical data quality and categorization rates above 80% in all of LATAM.
Open Finance company in Hispanoamerica
users have used our solution
I like that Finerio Connect is a detailed supplier for us, we don't go to Open Banking's McDonald's where the processes and technology are too rigid and we can't reach an agreement. Finerio Connect Connect has had a great ability to be flexible to meet our needs as a customer.
José Gabriel, Country Manager of Fintonic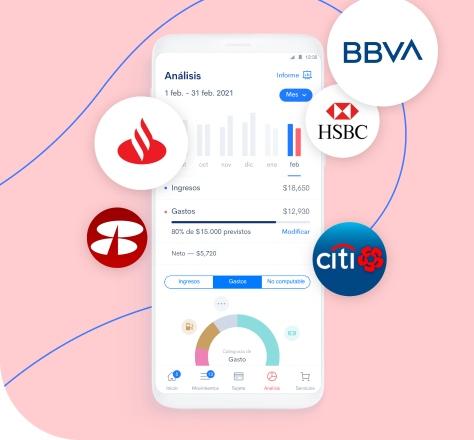 Maximize the impact of your data-driven strategies.
Harness the power of Finerio's Data Enrichment together with our other solutions:
Look beyond your own data with
Interested?
Let's explore the endless possibilities together